Autumn Toast to a Healthy Environment 2020
Wednesday, November 18, 2020 - 8:00pm
Kick off the holiday season with a toast to the environment!
When: Wednesday, November 18, 2020 at 8 - 9 pm est

Where: This event will be held virtually via zoom. Link to attend will be sent once you register.
Join us for an evening of family friendly, live music from fiddle and guitar Folk duo Neville's Quarter, participate in lively discussions, and a virtual silent charity auction to benefit Clean Water Action and Clean Water Fund. Invite a circle of friends and family to join you - virtually or safely together! 
Virtual Ticket Options
Are you someone who has attended Clean Water's Autumn Toast event for several years? Typically register in advance, buy loads of raffle and chance auction tickets, wine or out bid others in the silent auction? 
You are an Autumn Toast Devotee. Give like you always give each year or become a sponsor.   
Autumn Toast Devotee - $125. You also have the option to give an additional amount of significance to you during the checkout process.
New to the Party - $48. Honoring the 48th Anniversary of Clean Water Act.
Student, Pay What You Can
If you are unable to attend, but wish to donate please click here.
Virtual Charity Auction
While we are sad we can't be together in person this year, we invite you to join us and bid on our amazing auction items from home! 
This event supports Clean Water Action's efforts to keep our lakes, rivers, streams, oceans and taps free of pollution and local programs to advance a healthy environment, clean air, renewable energy and green jobs. Our recent NJ victories include:
Won strongest environmental justice law in the nation designed to prevent and restrict permits in neighborhoods already disproportionately impacted by many polluting facilities due to the color of their skin or income.
Ensure food waste from large scale food generators is recycled in future, not buried & burned.
Passed strongest statewide ban on single-use disposables (plastic and foam) in the country.
Set targets and incentivized electric vehicle purchases to reduce NJ's carbon emissions.
Stopped dangerous fossil fuel projects including pipelines and power plants.
Secured state revenue raisers that can be used for lead service line replacements and other environmental safeguards
Auction items include: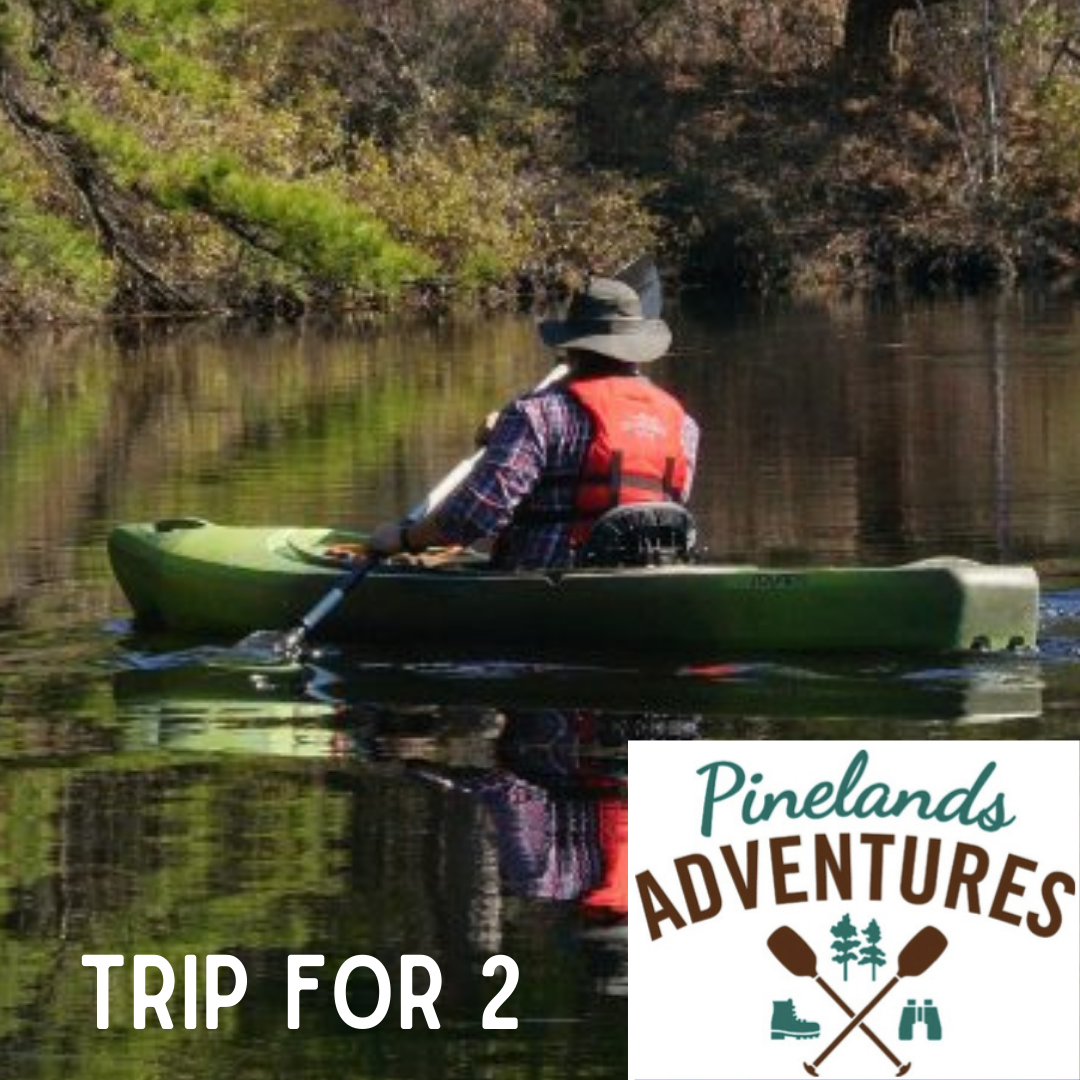 Paddling Trip from Pinelands Adventures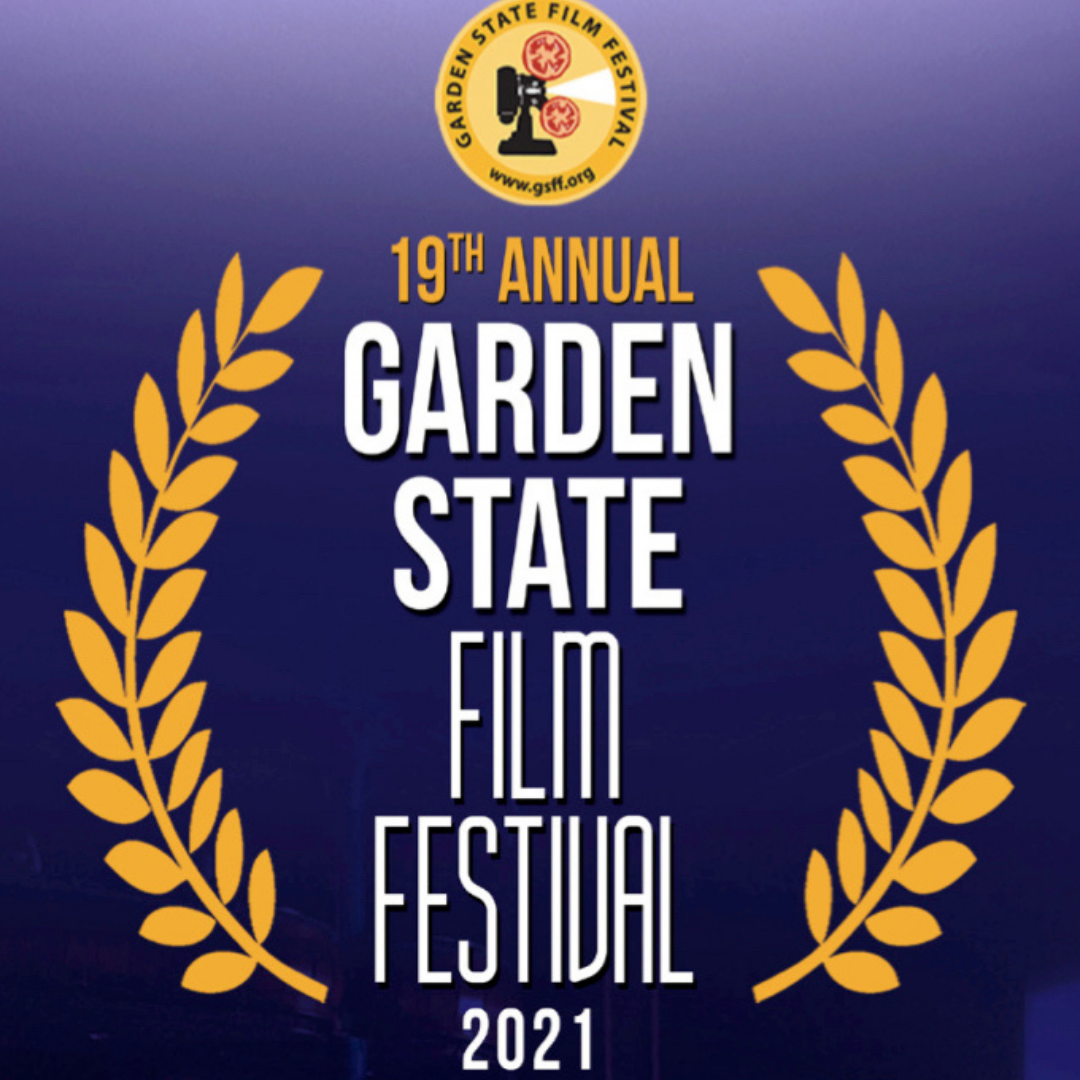 Multi-Pass to the Garden State Film Festival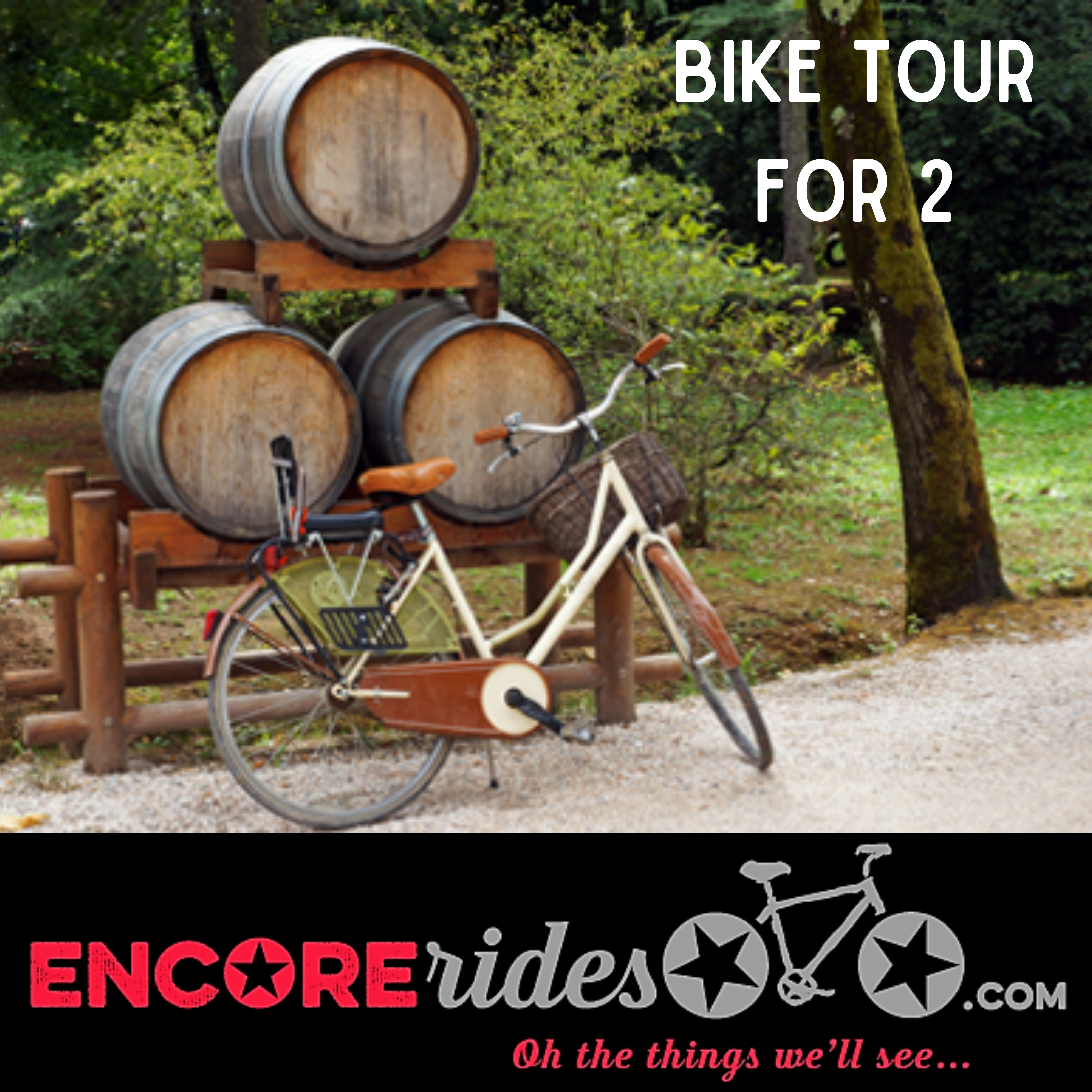 Cycle & Sip Bike Tour with Encore Rides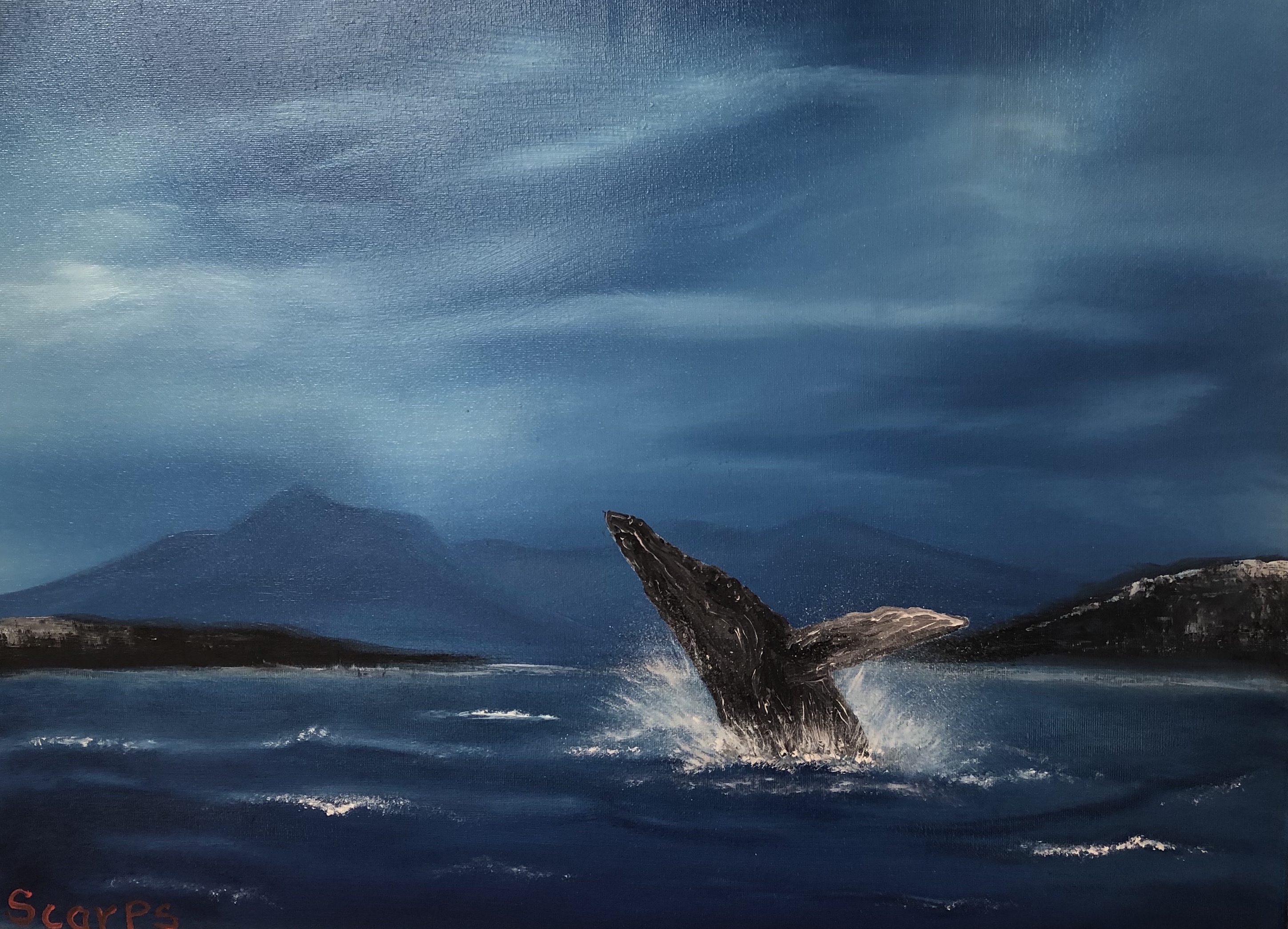 Original Artwork
Many more...
Sponsor
We invite you to sponsor Clean Water Action's Autumn Toast (virtual edition!) All sponsors will be prominently displayed on our website, social media, auction page and on the day of the event. Sponsors also have the option to be listed as anonymous in promotions.
Protectors and Stewards will get a special thank you from the band and the chance to request a song! First 10 Restorer or higher level sponsors will receive the book Troubled Water by Seth Siegel. First 10 Champion or Earth Day sponsors will receive a Clean Water stainless steel pint.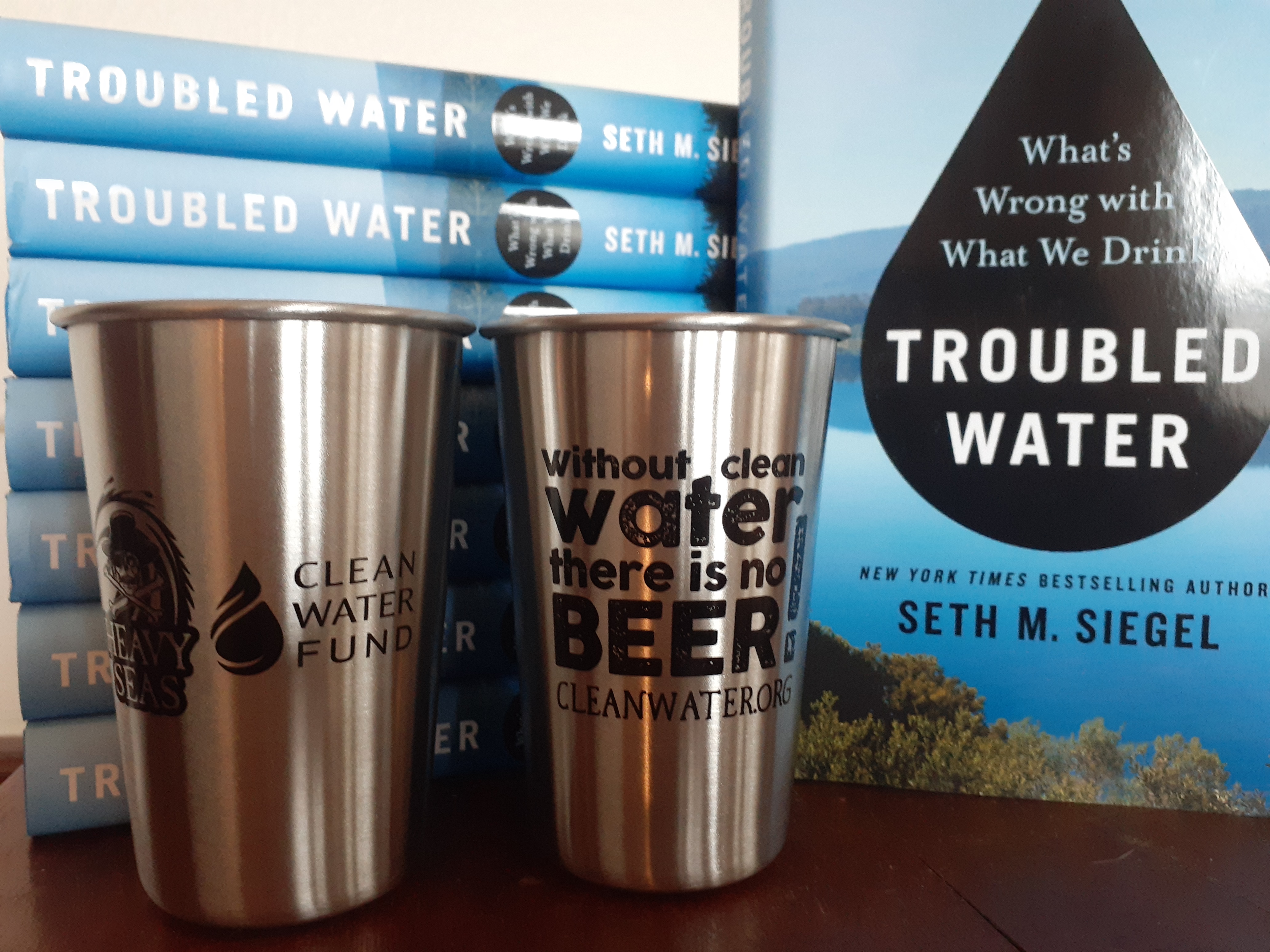 Protector - $5,000 includes 6 guests 
Steward -  $2,500 includes 5 guests 
Restorer - $1,000 includes 4 guests 
Champion -  $500 includes 3 guests 
Earth Day -  $365 includes 2 guests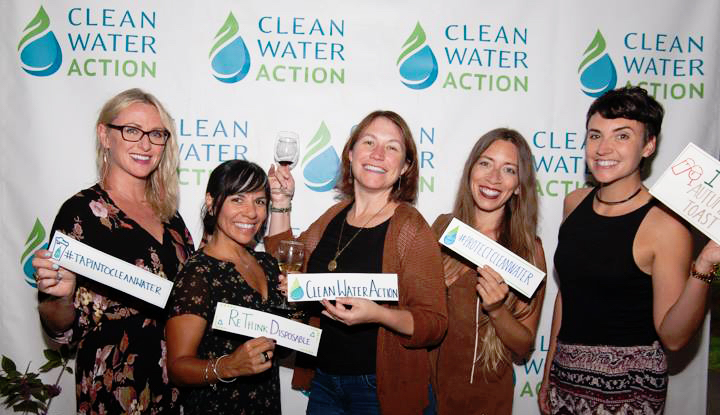 Cheers!
Traditionally, Autumn Toast includes wine selections and pours with Sommelier Louis Fontenelli and chocolate tasting with the amazing J. Emanuel Chocolatier, but since we're going virtual this year it's B.Y.O.B. You can certainly stick with tap water - which we work nonstop to protect - but we've also picked out some of our staff's favorite beverages for you to try.
Let us know what you think or share your favorite seasonal beverage with us on the Autumn Toast facebook event page.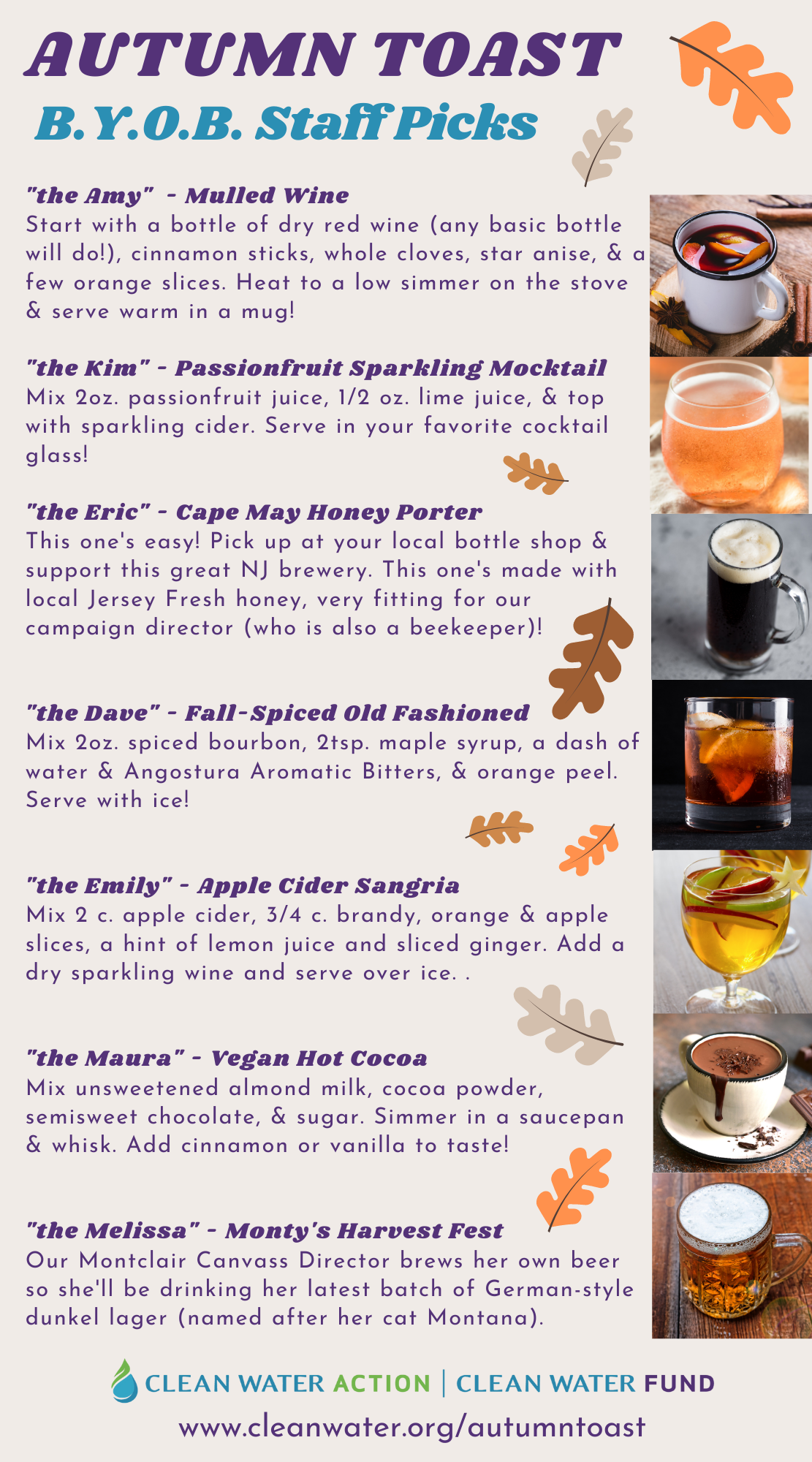 Thank you to our Autumn Toast sponsors!
Protectors:
Janet & Joseph Tauro
Ocean County Sports Medicine
Communications Workers of America Local 1036
Wendy Neu
Joan Rechnitz
Anonymous Donor
Stewards:
Sue Smith
Restorers:
Elisabeth Fontenelli


Champions:
Andrea Huber
Colleen Santistevan
Tom & Lynda Fote
Bayshore Recycling
Colron Chambers
Nicole & Scott Figario
Al Anthony, Partner with Locks Lawfirm
Marcia Marley
Earth Day:
Tirza Wahrman
Mark Lohbauer
Jane A. Nogaki
Stepping Stone Resources
Jane Schildge
Sharon Finlayson
Boris Kofman
Lyle Sturmfels
John Reichman
Businesses:
Pinelands Adventures, Garden State Film Festival, Encore Rides, The Deadbolt Mystery Society, Cape May Brewing Company, Home Chef, Maggie Brown, Morris County School of Glass, Montclair Art Museum, Green Kid Crafts, Stumpy's Hatchet House Fairfield NJ, Jenkinson's Aquarium, Turtle Back Zoo, Call Number, Liberty Science Center, Montclair Brewery, Bradley Brew Project, Jersey Shore Whale Watch, George Severini, Craig Scarpelli